Cline Hall Agency, Inc. provides comprehensive insurance options.
We are your trusted independent insurance agency.
Your family, your business and your possessions are all important to you, but you may not know how to best protect them. We have the experience to navigate the unique risks you face, serving as your insurance advisor.
For over 25 years, Cline Hall Agency has been operating as a boutique, independent insurance agency, offering customized solutions to every client. Although we are positioned in Greenville, NC, our coverage extends to clients across Pitt County and throughout North Carolina.
Erie Insurance Founders Award
Obtained the coveted Erie Insurance Founders Award 16 of the 17 years we have been eligible to win.
Agency owner, Cline Hall, opened the agency in 1993 and has over 35 years of industry experience writing insurance specialties such as home, auto, life, and business. The agency's ultimate goal is to be your advisor, to help you make smart decisions, and to understand your coverage plan into detail.
Founded on the ability to offer clients the power of choice, we represent many insurance carriers, assess the needs, and enjoy the opportunity to tailor programs for every client. Because we're independent, our priority is you—not the insurance company.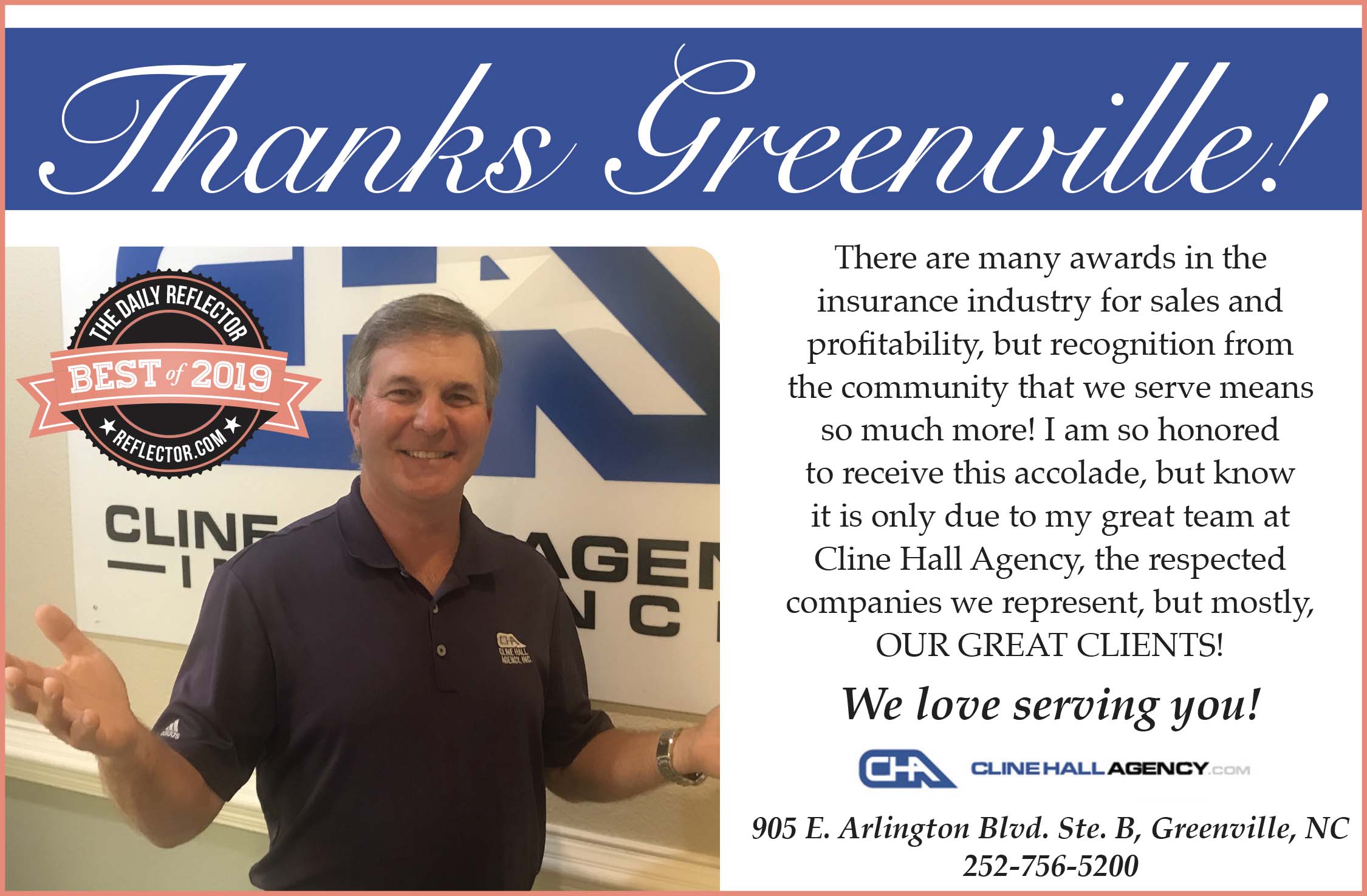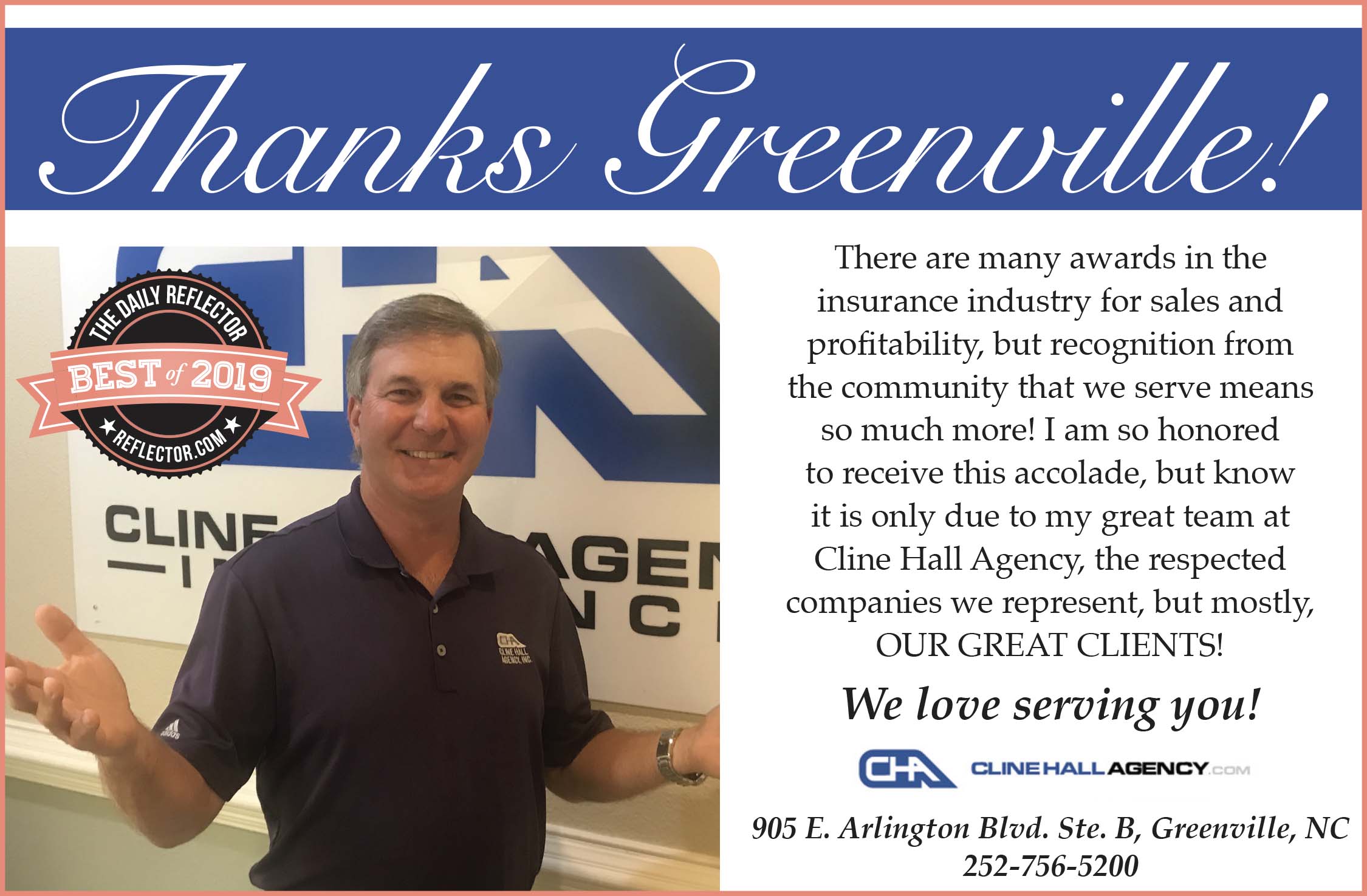 At Cline Hall Agency, Inc., our mission is very simple. We strive to provide a true, concierge client experience which is unique in the insurance industry. We give clients the power of choice from top-rated national and regional insurance carriers.
Insurance Quote Request
As an independent agency, we offer multiple options at competitive prices.